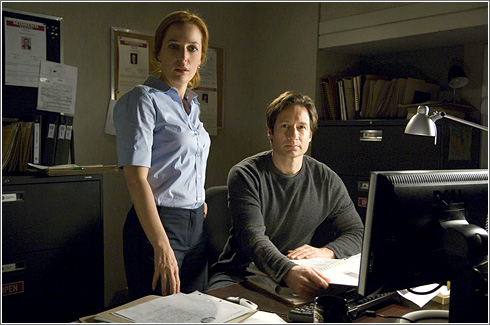 Primeras imágenes de la grabación de Expediente X 2
De esto si que no tenía ni idea: vuelven Mulder (David Duchovny) y Scully (Gillian Anderson) con una nueva entrega de Expediente X / X-Files en formato película aún sin título, aunque podría ser The X Files: Done One o simplemente The X Files 2.
Dirigida por Chris Carter, creador de la serie original, se estrenará este verano (25 de julio). Y de momento se sabe poco más, aunque al parecer será una película autónoma respecto a las conspiranoias de series y películas pasadas aunque mantendrá una lógica relación. Con un poco de suerte no será una ida de olla con exceso de alienígenas como la anterior.
Queda ver si somos capaces de ver al bueno de Mulder como antes, después de que estos últimos años David Duchovny haya arrastrado su imagen por películas como Evolution y Ellos y Ellas (en ambas con Julianne Moore) o Zoolander, e interpretado a Hank Moody, personaje situado en las antípodas morales de Fox Mulder, protagonista de la particular serie Californication.
Expediente X fue votada por los lectores de Microsiervos como la cuarta serie más geek.
(Vía Popoholic.)
---
Visit
here
to unsubscribe.
Recommended Feeds/Actions