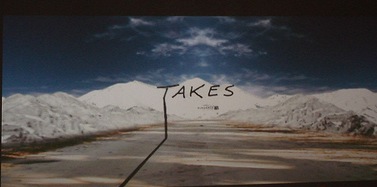 I haven't found much time to blog while here in Park City. I'm already way behind on my reviews already. But I thought I'd drop by and share a few interesting things that have happened:
I ran into Quentin Tarantino outside of Hell Ride at the Egyptian Theater in downtown Park City. I approached Tarantino, telling him how much I loved Grindhouse, and asked politely, "Is there any chance I could get a photo with you." Tarantino obnoxiously replied "No! You certainly can not" with a giant smile. I can understand that Quentin doesn't want to be bothered, especially with other film fanatics around who might jump on the Photo train, but why be a dick about it? I've always stuck up for Tarantino when people have told me about his attitude, but as one of the guys standing near me said "what an ass!"
I met Olivia Thirlby at The Wackness premiere. She's cute but a lot shorter than I expected, which might explain why she only looks slightly taller than Ellen Page in Juno. She was extremely nice, and very down to earth. We also ran into her again at a restaurant downtown.
Alex From FirstShowing and myself ran into Jason Reitman at the Eccles this weekend, and he told us that American Teen was his favorite movie of the festival. I tried to catch a press screening of this documentary on Sunday but it filled up fast. Seems like the buzz is high was this one. There is a press screening later this week, so I hope to catch it then.
A couple days ago I thought I saw Rob from Cloverfield walking around HQ. When I did my double take, he was gone. I wrote it off as a hallucination caused by my lack of sleep until Alex told me later that night that he also thought he saw Rob walking around. He too thought it was his imagination playing tricks on him. And last night we ran into Rob walking down Main Street to see Hell Ride. He was extremely happy to take photos, and seems to be enjoying his new fame. I wonder how he'll be reacting when people are still calling him Rob two years from now. It's kinda like Stiffler or the McLovin guy. I mean, Screech was never able to overcome it. At least Rob is a normal name, and not a goofy nickname.
Everyone who is anyone in movie journalism was in a press screening of Where in the World is Osama Bin Laden? earlier today when I started to notice a few cellphones go off around the room late into the second act of the film. Alex shows me his cellphone which has a txt message which reads "Heath Ledger found Dead?" It's hard to concentrate on a man pretending to try to find Osama Bin Laden at a time like this, yet I tried. Word spread amongst the journalists in the screening, and updates were passed along as the film came to a climax. So very strange. So sad. I feel like everyone here at Sundance is talking about this and nothing else.
I get out of the movie theater and everyone is on cell phones trying to contacting sources to find out what really happened. I hop on a shuttle bus to head to the Hollywood Life Lounge in downtown Park City to interview one of my heroes Chuck Palhnuik, who in turn asks me if I know anything. So very strange.
I understand exactly where you're coming from now. I believe why it's disturbing people so is because we all now see the face of a tormented HEATH in the pictures of the Joker, and not so much the character he's portraying. It's really an eerie feeling wondering whether or not I'll be able to handle him as the suicidal, unbalanced Joker in TDK, or if I'll even be able to watch it knowing that there was more than a portrayed character behind the paint he wore. Emptiness is a killer.
Jed, it was not my intention to be insensative. I can tell you this. If I had been in Boston or San Fran at the time of something like this happening, most people (with exception of my film geek friends) would not be as obsessed with it, not to say it wouldn't be somethin g they mention in conversation that day, we do live in a celebrity obsessed culture. It just wouldn't be the topic of conversation for everyone for the remainder of that day.. At Sundance its totally surreal because everyone here is in the industry and 99% of the people you talk to or run into or pass by are talking about it. Maybe you just had to be here, but I think three other blogs have posted about this as well (screenrant, fsr, cine)
It seems to me that you might have come off as a little insensitive to the death of Ledger and it's morbid popularity at the festival. Deaths of high profile people usually trump anything else happening. It's not so strange to me.
Visit here to subscribe to these comments
---
Recommended Feeds/Actions