MTV's Movie Blog has posted the official one sheet for their satellite film branch's Iraq War drama Stop-Loss.  Starring Ryan Phillipe, Timothy Olyphant and Abbie Cornish, the film is also notable for lead roles played by Brick's Joseph Gordon-Levitt and Channing Tatum. One wonders if this movie will end up being remembered for starring two guys from G.I. Joe (Gordon-Levitt is confirmed, Tatum is rumored) rather than for making an important statement about modern day U.S. soldiers. Back in October, we posted the trailer, which has the unfortunate soundtrack of Drowning Pool's "Bodies (Hit the Floor)," but offers a new angle compared to recent war films: that of a young solider refusing a "stop-loss," a real-life mandate that suddenly one to once again return to battle after completing required deployments.
While the film, set for March 28, is directed by Boys Don't Cry's Kimberly Peirce, the poster shares far too much similarity with MTV's 1999 teen football-and-hormones drama Varsity Blues. Compare the two after the jump.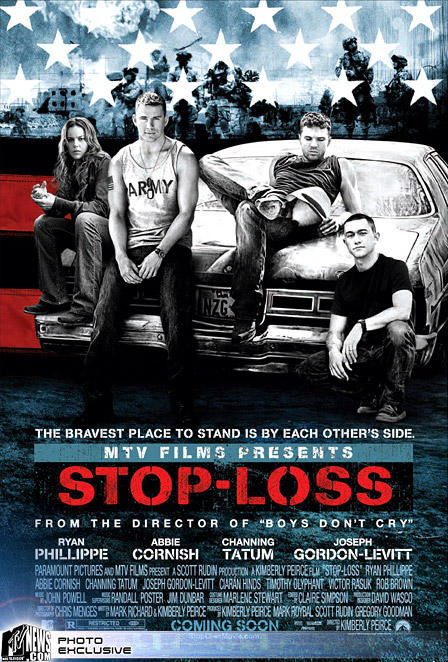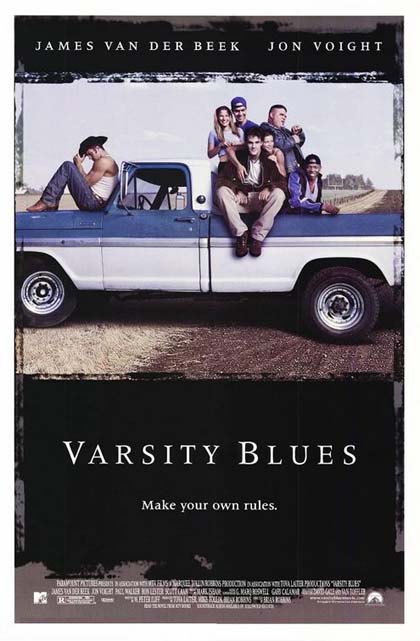 When I saw the trailer before Juno, I was sickened to see studios cashing out on our troops.
Visit here to subscribe to these comments
---
Recommended Feeds/Actions