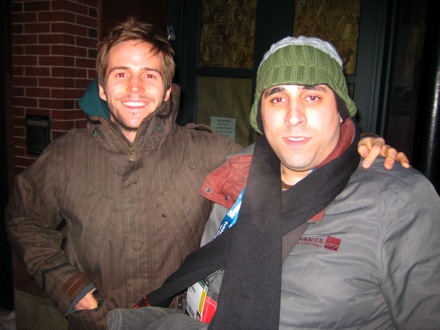 Found: Rob from Cloverfield, walking down Main Street in Park City Utah. Turns out that actor Michael Stahl David has a film at Slamdance called The Project. Glad to see that Rob made it out alive.
Disclaimer: I apologize in advance for anyone who might think of this as a spoiler. Those who have seen the movie, know that the fates of a few of the main characters are left ambiguous.
I don't think they knoq about it. Lol, just kidding. If you didn't know this than you haven't seen CF. If you haven't seen CF then...
This is huge......Does the US government knoq about this?
Visit here to subscribe to these comments
---
Recommended Feeds/Actions