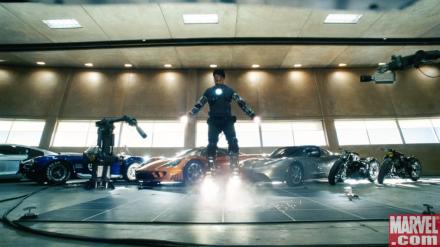 Marvel.com has released a screenshot from the Iron Man advertisement which will premiere during the Super Bowl this Sunday. Click on the image above to enlarge.
Other movie related Super Bowl spots include Hancock, Don't Mess With the Zohan, Semi-Pro (in collaboration with Budweiser), Drillbit Taylor, Wall-E and/or The Chronicles of Narnia: Prince Caspian. Universal (The Incredible Hulk maybe?), Warner Bros. and Fox have also bought time during the game, but did not reveal which films would be featured.
I hope for Marvel's sake IM turns out well. Marvel has turned a lo of their own, good, properties, into cartoony trash. I'm not a big fan of Favreau either, but so far the trailers make it look promising. I just hope the song "When The Bodies Hit The Floor" never touches this property in any form.
i just don't have much faith in favreau, but downey could save this one.
Visit here to subscribe to these comments
---
Recommended Feeds/Actions