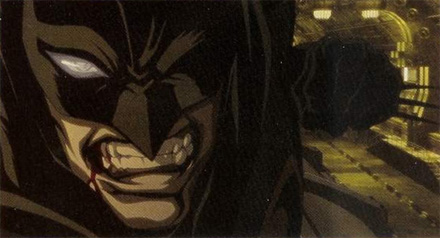 A while back we told you about Warner Bros plans for a anime-style six-part anthology that bridges the gaps between Batman Begins and The Dark Knight. Batman: Gotham Knight is directed by Bruce W. Timm, co-creator and producer of Batman: The Animated Series. The film's six segments are written by Josh Olson, David Goyer, Brian Azzarello, Greg Rucka, Jordan Goldberg, and Alan Burnett. Each segment has its own writing and artistic style. Basically it's The Animatrix but with Batman. Check out the first look video after the jump. The animation looks gorgeous.
[...] Slashfilm [?] Share This Posted by Lorenzo B. on February 15th, 2008 filed in Comic [...]
Super stoked on this. Bruce Timm will not steer it wrong IMO.
yes that's quite pimp
Visit here to subscribe to these comments
---
Recommended Feeds/Actions