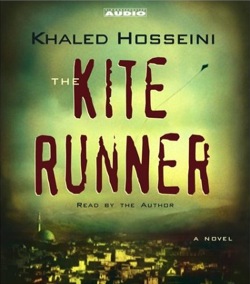 Paramount Vantage has given us five copies of the audio book version of Khaled Hosseini's bestselling novel, The Kite Runner. Marc Foster's film adaptation hits New York and Los Angeles theatres this Friday, December 14th 2007.
How do you enter to win? It's easy:
1. You send us an e-mail at slashfilm@gmail.com with your name and address. Please include The Kite Runner in the subject of your email.
2. You must subscribe to our daily RSS email newsletter. Click here to subscribe. (note: you will be required to activate the email subscription)
It's that easy! On December 18th we will pick five winners at random. We will be checking the winners email address up against our newsletter subscriptions, and those who don't have an active subscription will be disqualified. You are not obligated to remain a subscriber, and can unsubscribe any time after December 18th if you wish.
The Kite Runner is a profoundly emotional tale of friendship, family, devastating mistakes and redeeming love.  In a divided country on the verge of war, two childhood best friends, Amir and Hassan, are about to be torn apart forever.  It's a glorious afternoon in Kabul and the skies are bursting with the exhilarating joy of an innocent kite-fighting tournament.  But in the aftermath of the day's victory, one boy's fearful act of betrayal will set in motion a catastrophe … and an epic quest for redemption.  Now, after 20 years of living in America, Amir returns to a perilous Afghanistan under the Taliban's iron-fisted rule to face the dark secrets that still haunt him and take one last daring chance to set things right.
Visit here to subscribe to these comments
---
Recommended Feeds/Actions